How is the DX513 Expansion Unit treated when it's connected to our DS916+?
If we have 4 x 4TB drives in a DS916+ yielding 12TB of available space on Volume1 with SHR, then what would we have in Volume1 if we connect a DX513 with 3 x 4TB drives?
According to the Synology RAID calculator:
7 x 4TB = 24TB usable space with SHR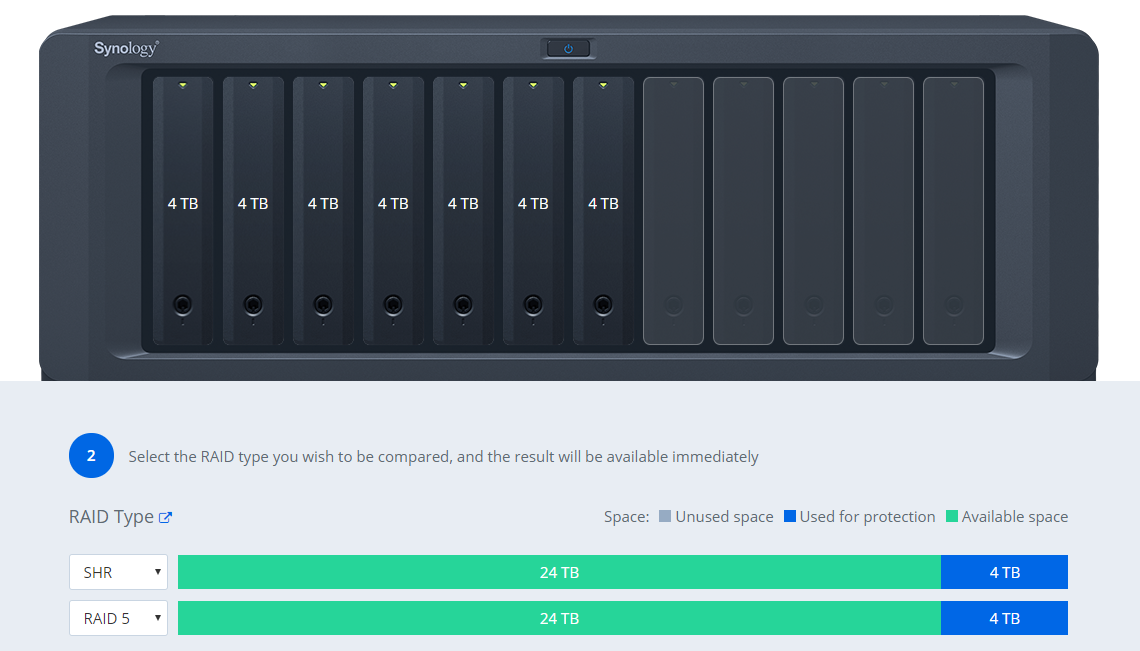 Is that how it works? Are the 4 drives in the DS916+ and the 3 drives in the DX513 seen as 7 drives total when calculating total available space?
How do I add the 3 drives in the DX513 to the Volume1 available space in DSM?
Thanks!