Hi
I spent some time browsing this forum on the question of compatibility of new large hard drives with my somewhat date NAS (DS-1511+). I have now system working with 5 brand new HGST 10TB drives, and wanted to share what problems I encountered (spoiler - hardly any
).
TLDR; It works OK, you need to cut small plastic nib in caddy. Beware of power pin on new enterprise drives.
1 - The drives: I got myself 5 HGST He10 0F27607 drives (SATA600, 4K block, no power pin). As far as I determined, the biggest issue to avoid is so called "power pin" (read more here:
https://www.tomshardware.com/news/hdd-s ... 36146.html
). I reasoned, that the drives should work well with the DSM on my NAS, as they are listed as compatible with DX-513 extension unit, which in turn works with DS-1511+. As a matter of fact, I have this extension unit, so in case of trouble I was planning to use it as fall back solution.
2 - The caddy. Reading through compatibility list of drives on synology web site I noticed, that many drives have listed compatibility as "This drive is compatible only to Synology NAS models that are shipped since June, 2014." After reading through forums I found, that this is due to change of standard of locating of screw sockets on the drives. Tha pair of mounting holes on the bottom of the drive was moved from midsection of the drive, so that it does not interfere with the platters. Here is a picture of 3TB Barracudas that I was using in NAS up till now compared to new HGST drives.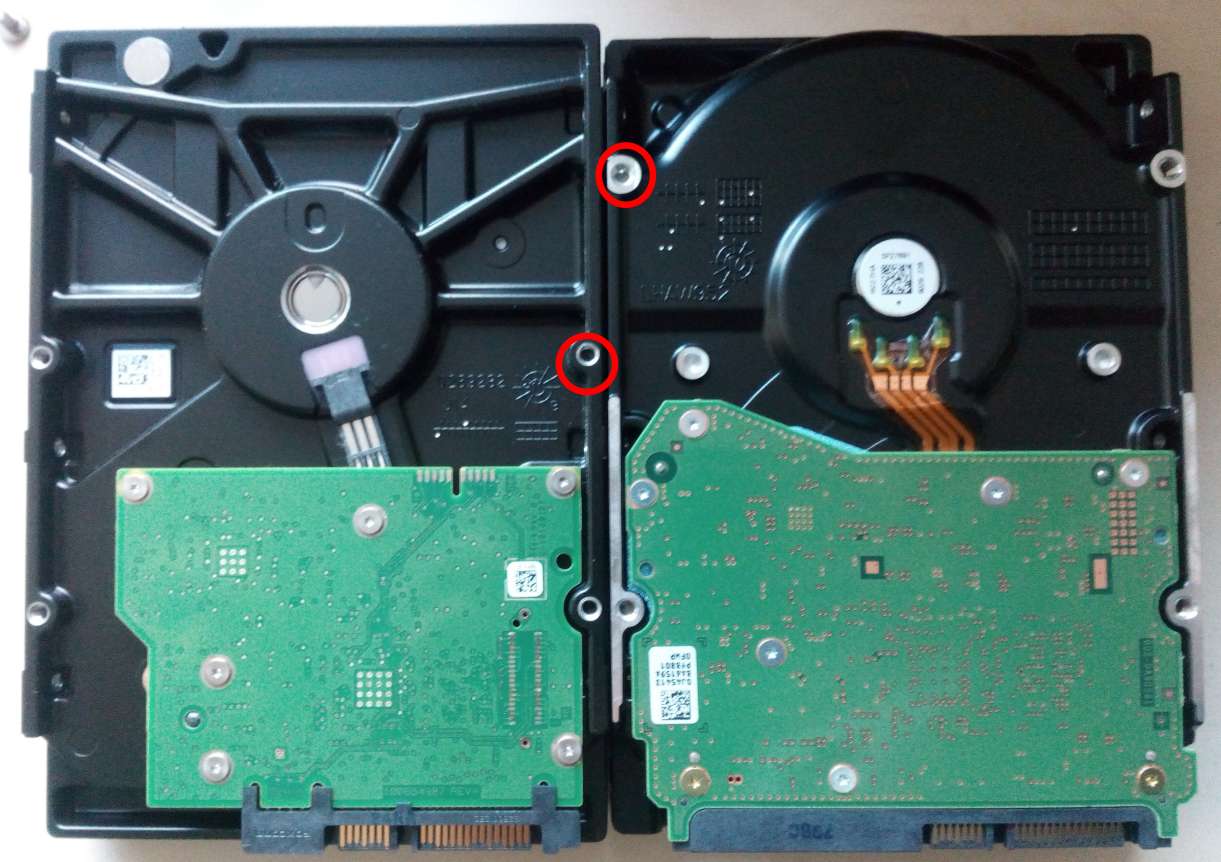 My fist idea was to take caddies from DX513 extension unit, but it turns out, that they are a bit wider and to not fit inside DS1511+. Next I checked where the old caddy conflicts with new screw hole location. It turns out, that the only problem is a very small (about 2x2x2mm) plastic nib on the bottom of the caddy. This is not present in newer caddy design in DX513, so clearly it can be removed without engendering the drive. I used small wire cutter and removed the nib (blade of office knife would work too - just take it out of the handle and break away to fit inside the caddy) - now the drive fits perfect, it took some 5 minutes for all 5 drives. Here is a picture showing what I cut: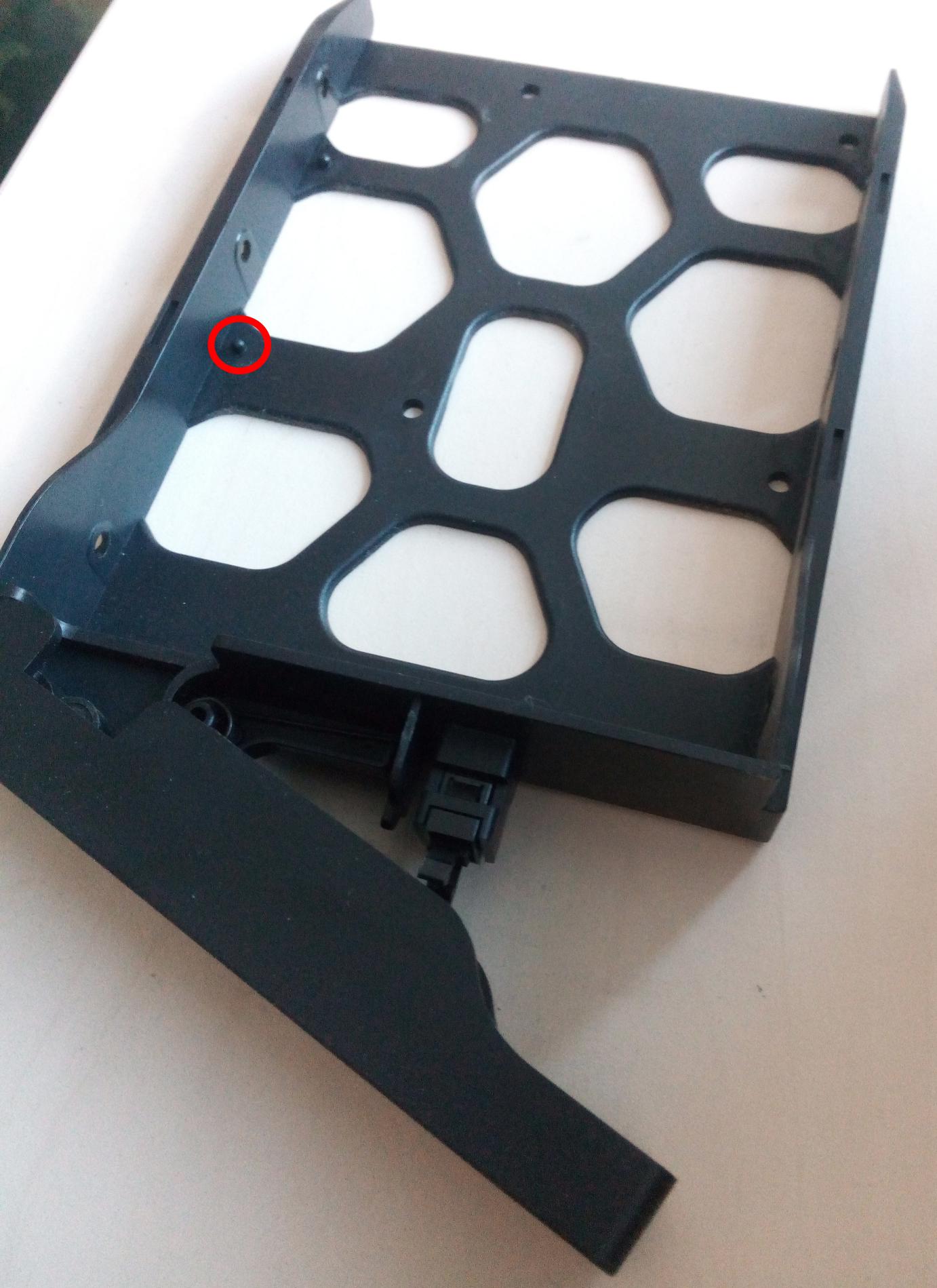 After that I booted up the Disk station and installed DSM. I created a volume (SHR one disk tolerant), it finished data scrubbing no problem. The data scrubing speed (after increasing speed_limit_min and max - see
https://adamroe.me/blog/shr-rebuild
) was just over 100MB/s, same as with old 3TB Barracuda - no performance gain here. Extended SMART test run without problems, system never complained. I did not note the temps, but I assume, that two big fans in DS-1511 should be enough to keep things cool.
Hope this helps.
P.S: The hosting for images is damn slow - sorry about it...