I am having some difficulties here in using my DS410 as a backup drive for Win2K8 backup. The only way I've been able to get it to work is if I create a local user on the Synology that has the same username and password as a domain user. When I set up a backup on the Windows side, it needs a username/pw to access the backup share and then validates if it works then it validates if it's also a valid AD user.
Ideally what I want to do is create a share on the Synology (which I have done)
Then grant R/W to the AD backup group. So I go to Shared Folder, I select the BACKUPS share, then click Privileges Setup. In the dropdown I select Domain Groups, then I select DOMAIN\Backup Operators and check off R/W.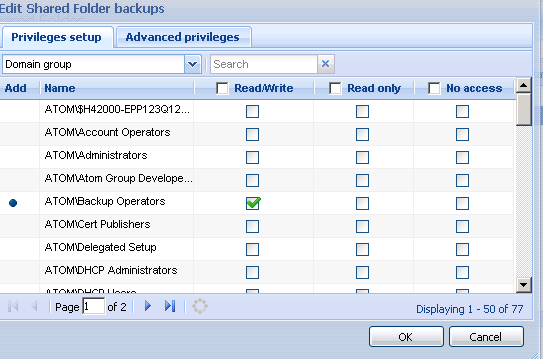 I then create a Domain User called BACKUP and assign that user to the domain Backup Operators group.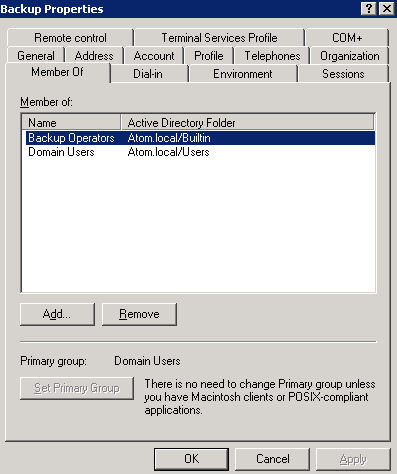 Then I go and create a backup job
When I get to the part where it validates whether or not I can write to the share, it tells me 'the credentials entered are either incorrect or for an account that does not have write permissions to the shared folder'. If I use a user local to the Synology here, it will pass this part, but fail immediately after saying it's an unknown user to the Windows server. Thus why I need both IDs to get this to work.
I validated I could not connect to the share with the user I created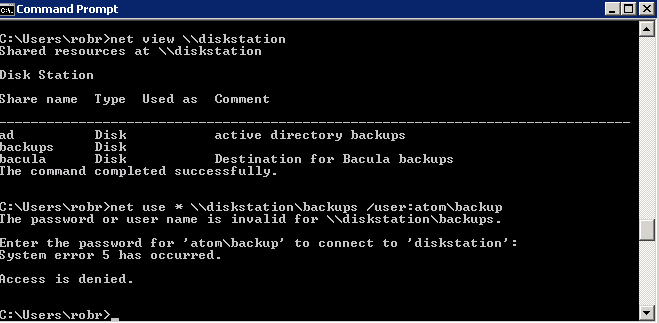 Where have I made a wrong turn? Thanks!