I know, I know, we had it here many items, but still, I can't find where I am going wrong.
NAS: Synology DNS 212j, DSM 4.0-2198
Router: TP-LINK TL-WR741N firmware v.: 1.0/2.0
Ports forwarded in DS212j OR the router for flawless functions like BT, DSM Update, DDNS or NTP:
NONE (until now I thought at least the ports were necessary for BT to work)
DS212j DSM > Control Panel > Router Configuration > Empty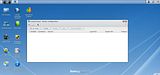 TL-WR741N > Forwarding > Virtual Servers > Empty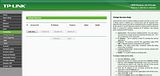 DDNS: Hostname registered
DS212j DSM > Control Panel > ezCloud > Status : Normal (using same DDNS details)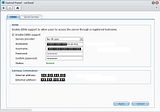 TL-WR741N > Dynamic DNS > Connection Status : Succeeded! (using same DDNS details)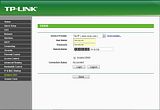 My questions are:
What ports to forward where to enable remote WebDAV HTTPS connection successfully (lets assume I would like to connect remotely to my DS212j trough HTTPS port 5006)?
Does the DDNS on the router must be logged in for a successful remote connection to the DS212j or the DDNS connection on the DS212j is enough without the router DDNS connected?